Passat 32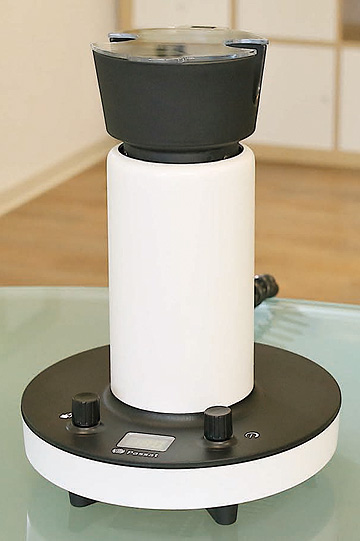 The professional Passat 32 / 32 E heater features a controlled heating capacity of 400 Watt.
Temperatures from 80° C to 280° C with increments of 10 degrees can be set precisely to the spot with exact repetitions to meet the highest demands.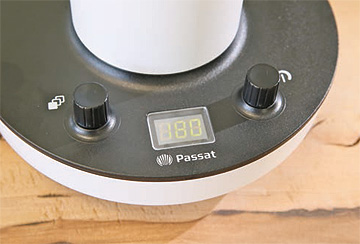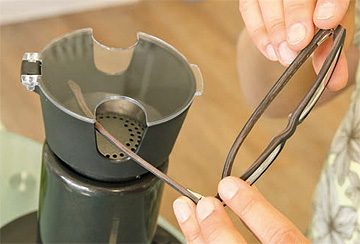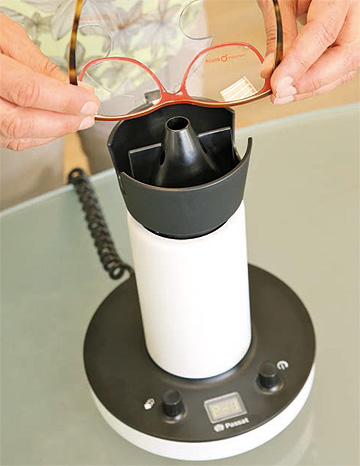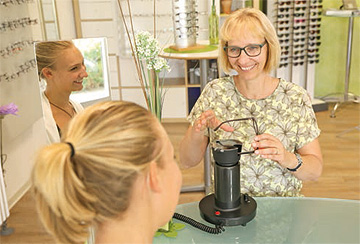 After switching on the device, the last used temperature setting will be recalled.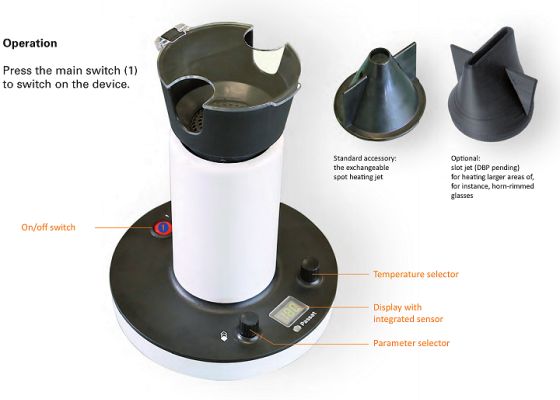 Setting the temperature
The temperature can be set using the right knob (T) and will be reached after about 5 seconds.

Cooling and sensor operation
The cooling programme is activated by pressing the temperature knob (T). By pressing the knob again or after the operation time expires, the device switches into standby mode. Pressing the knob again or triggering the sensor activates the most recently selected temperature used.

The device features an optical sensor for switching it on again. To switch it on, wipe with your hand over the display (see video).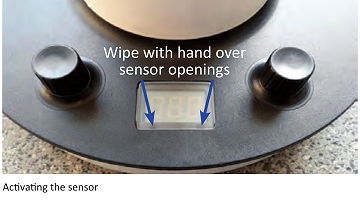 Parameters settings
Parameters for operation and cooling runtime as well for the temperature, can be individually set (see operation manual).
Available in 4 colours
The Passat frame heaters are available in 4 colours.

For versatile applications
The devices are available in a free standing version or fitted into the countertop for an all-purpose and versatile use. They are maintenance-free.